Why settle for less when you can own a clean and safe electric grill? These grills feature thermostatic controls and three- position cooking elements.
Not only will these electric grills give you the great taste you expect from outdoor cooking, but there is no charcoal or lava rock to mess with and no LP tanks to fill. Just plug your grill in, sit back and enjoy.
So stop by the Renville-Sibley office and check out a new Electric Grill so you can barbecue the easy way - no propane bottles and never run out of gas!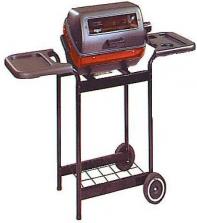 Mecco 9358 Electric Grill | $250 +Tax
Thermostatic Controls and Variable 1670-Watt, UL-Listed
Heating Element Specifically Designed for Barbecuing
Safe for Outdoor Cooking
Three Element Positions, Including Vertical for Indirect Rotisserie Cooking
200 Square Inches of Usable Cooking Space
Heat Saving Reflector Pan
Handy Grease Pan
Standard 120-Volt Grounded Plug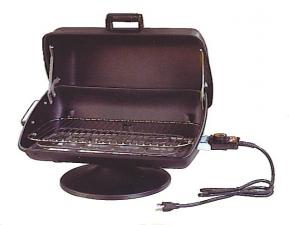 Mecco 9210 Electric Grill | $130 +Tax
164 Square Inches of Usable Cooking Surface
Variable 1650-Watt Heating Element, UL-Listed for Outdoor Use
Handy Grease Cup
Standard 120-Volt Grounded Plug
Attractive Pedestal Base
Optional MECO Accessories
Hood and Bowl in Satin Black
w/o rotisserie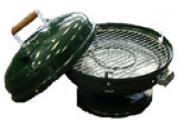 Mecco 2120 Electric Grill | $80 +Tax
176 Square Inches of Usable Cooking Surface
Double Hood Vents for Better Draft and Temperature Control
Interlocking Hood and Bowl
Stay-Cool Wooden Hood Handle
Finished with High Temperature Powder Paint in Red, Hunter Green, and Black
UL-Listed, 1650-Watt Heating Element